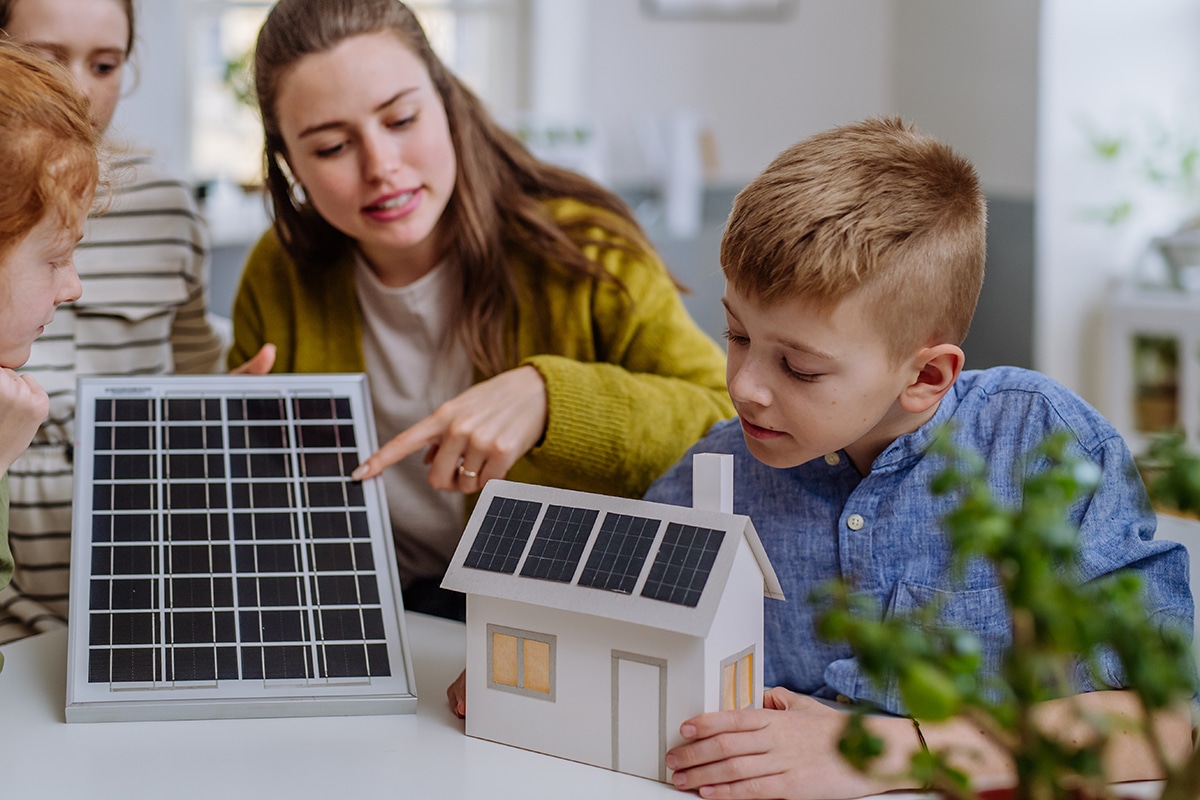 Schools account for around 2% of the country's total carbon emissions. Eliminating the emissions of one school, a group of schools or even the entire education system will make a contribution to cutting the UK's overall carbon emissions.
Perhaps more importantly, if we are to work towards zero carbon on a society level we need to harness the energy and enthusiasm of young people.  We therefore need to provide them with the knowledge and skills necessary to play a role in tackling the crisis and attempting to build a sustainable society.
This was a pilot project supporting four schools in the London Borough of Hackney to devise and implement a plan to reduce their carbon emissions and move towards zero carbon.  Students at the four schools were involved at all stages of the plan, carrying out a project to calculate the schools' carbon emissions, working out what the most effective steps would be to reduce them and carrying out activities which support these steps. Green Schools Project ran a pilot of a new Zero Carbon Schools programme with four schools in Waltham Forest in 2020-21.
The programme was originally intended to last a full year but, due to the pilot taking place during the pandemic, schools had significantly less time than this. However, the pilot was successful in testing most aspects of the programme model and there were some encouraging results.
 The full Impact Report can be found here