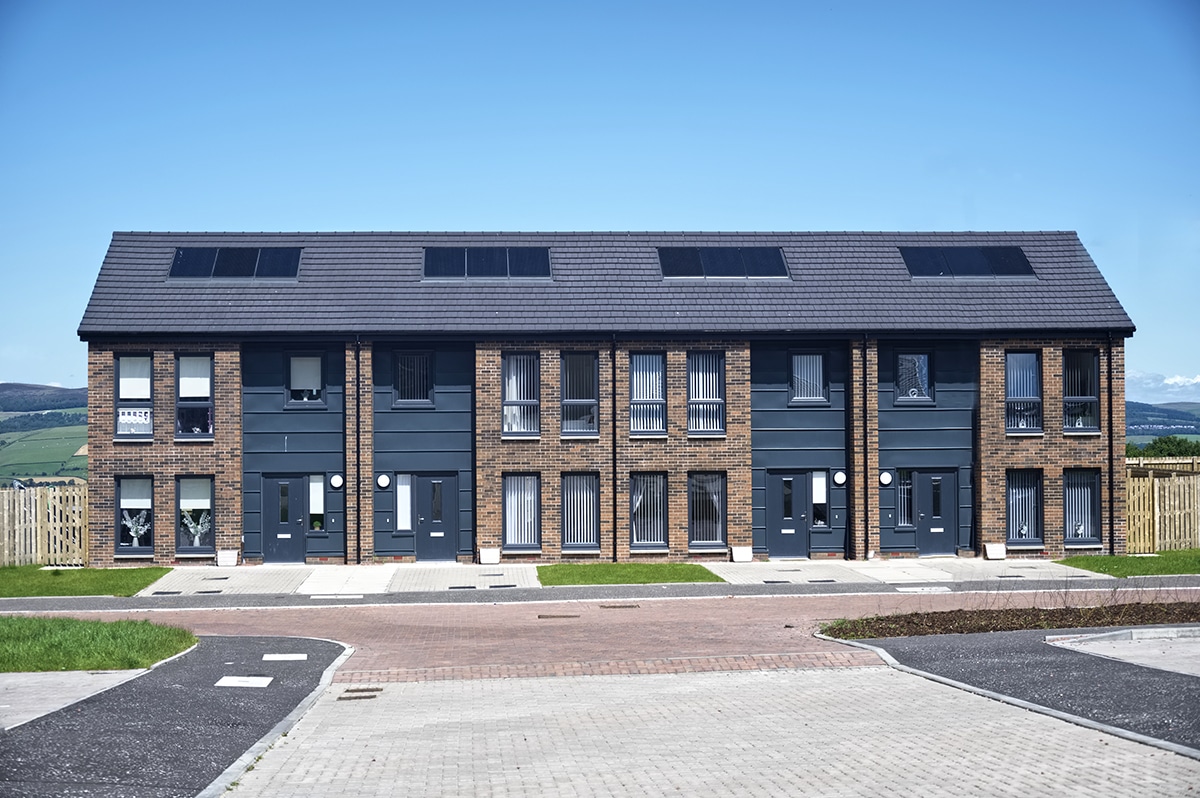 Future homes need standards
The Government is aiming to introduce new Building Standards for new homes built from 2025. The MCS Foundation is asking that these new Building Standards require a meaningful deployment of solar panels on the roof of all new homes, and include electric vehicle charging points and heat pumps as the default. By mandating for smart homes, we would be ensuring homes have lower energy bills and are able to contribute energy back to the grid.
Our latest survey of MPs shows that 81% believe homes should be built to a high energy efficiency standard that won't require retrofitting at a later date. Seven in ten MPs (69%) believe all new homes should be built with solar panels on their roofs, and nearly seven in ten (67%) believe all new homes should have electric vehicle (EV) charging. The survey shows there is also majority support for heat pumps to be mandatory for new homes.
It is vital that any renewables deployed in homes must be installed to the appropriate MCS standards. These standards are essential to ensuring consumer confidence in renewable technology.
We also want the Government to make sure that no new home is connected to the gas grid after 2025.  Currently our homes account for around 17% of all UK CO2 emissions and we need to deploy heat pumps now in place of gas, to decarbonise new homes.
Take action
Email your MP and the Housing Minister here now asking that solar panels, EV charging points and heat pumps should be mandated for all new builds after 2025.
Future homes statistics
MPs who want new homes to be highest energy efficiency
MPS who want new home to have solar PV
UK adults who want new homes to have heat pumps
Target date for new UK building standards